Pennsylvania Personal Injury Lawyers With a Legacy of Success
The personal injury law firm of Haggerty, Goldberg, Schleifer & Kupersmith, P.C. represents injured victims throughout Pennsylvania. We are passionate and relentless advocates for those who have been harmed by the negligent or reckless actions of others. We are not afraid to take a stand against manufacturing companies, irresponsible individuals, and careless professionals whose actions cause severe and life-changing injuries to others.
Whether we are representing a car accident victim or an injured construction worker, we work diligently to secure the most favorable outcome possible for our clients' personal injury cases. Many members of our legal team have defended insurance companies in the past. The knowledge they acquired about how insurance companies cooperate and approach personal injury claims allows us to create effective and results-driven strategies for our clients. Our mission is to obtain the fair compensation our clients need to get back on their feet after sustaining a negligence-related injury.
At the law offices of HGSK, our personal injury attorneys have years of experience in many practice areas – including personal injury, car accidents, motorcycle accidents, truck accidents, medical malpractice, wrongful death, premises liability, product liability, workers' compensation, and more. And, when it comes to trusting a law firm with your personal injury lawsuit or another legal issue, you want to know that you're working with the best personal injury lawyers around, who have your best interests in mind.
Why You Should Entrust HGSK With Your Case
Our attorneys have more than 100 years
of combined experience
We are licensed to practice in
Pennsylvania & New Jersey
We have bilingual staff members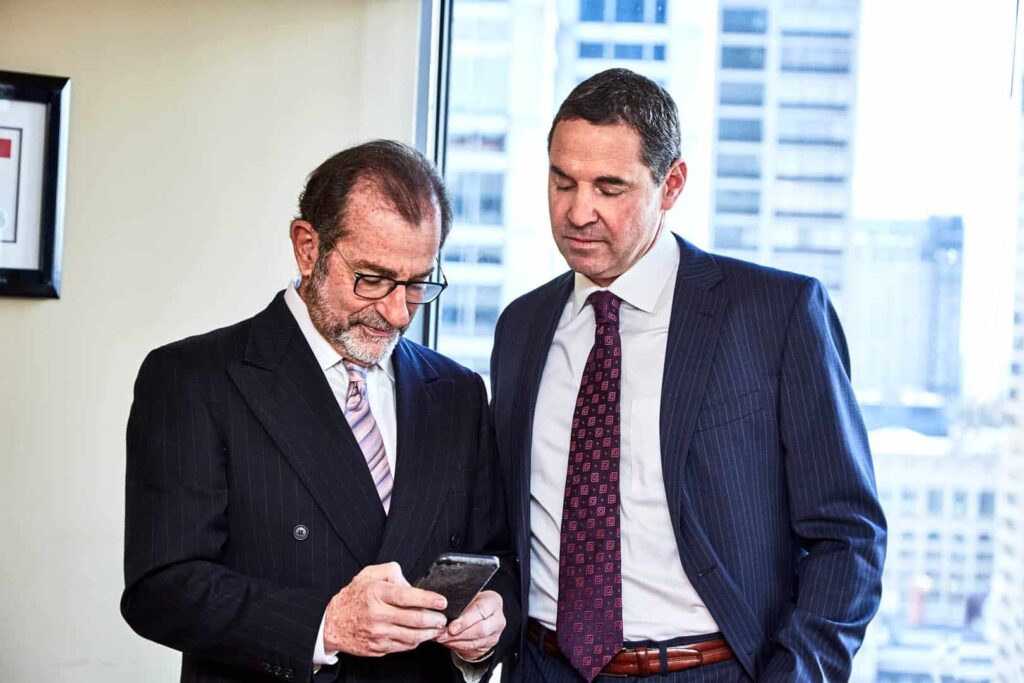 We are proud to have talented and skilled lawyers on our team who have been honored with inclusion on past Super Lawyers® lists including best in Philadelphia and best in the state. Additionally, we have an award-winning reputation and are backed by reputable organizations, such as the Philadelphia Trial Lawyers Association. Our dedication and determination have led to a proven track record with numerous successful results, inside and outside of court.
Following a personal injury accident, such as an auto accident or trucking accident – you may have a lot of questions and instantly turn to Google. Could I possibly have a brain injury? Who is responsible for my medical bills? Do I need a trial attorney? What are my next steps? But, not to fear – the personal injury lawyers of HGSK are standing by and ready to answer your questions and concerns.
If you are grappling with a serious injury or caring for an injured loved one, we can provide you with the skilled and personalized legal representation you need and deserve. Our personal injury lawyers are proud to serve clients all throughout Pennsylvania and New Jersey, and are well-versed in PA and NJ law. Leave the Orlando and Miami cases to the lawyers in Florida, and we will take care of you here. We have office locations in Lancaster, Reading, Allentown, Hazleton, and Holland. ¡Hablamos español!
Ready to seek legal advice from one of our dedicated lawyers? Call today for a free consultation, and learn how we help injury victims obtain the results that they deserve.